The Top Companies to Work for in 2016
Top Companies to Work for – Every year jobs and career site
Glassdoor
publishes the 10 best large companies to work for, as ranked by employees.
Typically, it's not hard to predict who will make the list. Benefit-happy tech companies like Facebook, LinkedIn and Twitter are safe bets. Case in point: Last year, Google nabbed the top spot.
This year, however, Google's place on the throne has been usurped by a dark horse candidate. In fact, in the eight years that Glassdoor has released its annual ranking, this is the first time this startup has evermade the list. We won't spoil the surprise, but talk about arriving with a bang.
To determine the rankings, Glassdoor asked its members to share some of the best reasons to work for their employers, along with some of the biggest downsides. To be considered, companies must employ more than 1,000 people and have received at least 50 approved company Glassdoor reviews in the past year. The overall ranking (on a five-point scale) was determined based on the quantity, quality and consistency of these reviews.
Check out a countdown of Glassdoor's 10 best places to work in 2016.
10. Zillow
Image credit: Zillow
Rating: 4.3 out of 5
Employees at Zillow, a real estate and rental marketplace, extol the Seattle-based company's cushy benefits, extensive range of free foods, snacks and "amazing" views. Even bigger draws? The "great people" and "standout" company culture and a transparent executive team.
9. Nestlé Purina PetCare
Image credit: Nestlé Purina
Rating: 4.3 out of 5
The St.Louis-based pet food maker is a "people oriented company" that values work-life balance and open communication, according to one reviewer. Employees also describe an excellent company culture, enhanced by the pet-friendly office. In the words of one employee: "dogs at work make everyone happy."
8. Google
Image credit: Google
Rating: 4.3 out of 5
By this point, you've probably heard about Google's perks – which, according to one employee, are "truly unbelievable (food, massage, gyms, discounts etc.)" – but the Mountain View, Calif.-based technology giant also earns top marks from employees for its "amazing" talent pool and "fun" work environment.
7. Boston Consulting Group
Image credit: Boston Consulting Group
Rating: 4.3 out of 5
Employees at the Boston-based management consulting firm are impressed by the quality of their co-workers. "Smart colleagues, great teams, excellent culture," wrote a reviewer. The co-worker bond frequently extends beyond the office. According to one employee, "we really do work hard and play hard."
6. LinkedIn
Image credit: LinkedIn
Rating: 4.4 out of 5
The Mountain View, Calif.-based networking company was praised by employees for "great perks," "inspiring leadership, "competitive compensation," and "incredible work-life balance."
Or, as one reviewer succinctly put it, LinkedIn is the "best company in the world!"
5. Facebook
Image credit: Facebook
Rating: 4.4 out of 5
In addition to "amazing" perks that include chef-prepared meals and a generous parental leave policy, employees praise the Menlo Park, Calif.-based social network's "fast paced environment, "caring managers" and "friendly company culture.
4. Hubspot
Image credit: Hubspot
Rating: 4.4 out of 5
According to one reviewer, the leadership at software companyHubspot "places a heavy emphasis on employee growth across all divisions, from tuition reimbursement to offering opportunities to take on challenges outside your core responsibilities." Employees also singled out the Boston-based company out for its "lovely culture," "stocked kitchen" and "smart and motivated coworkers."
3. Guidewire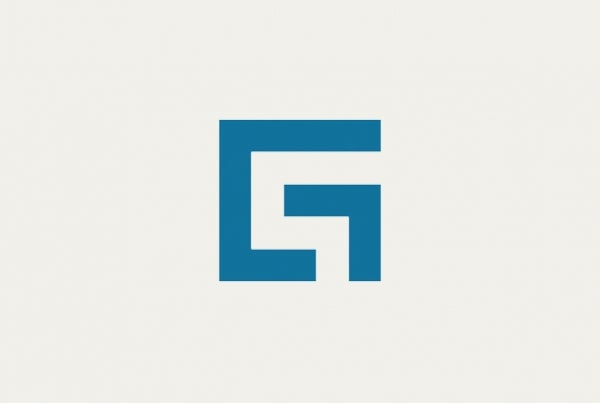 Image credit: Guidewire
4.5 out of 5
Software publisher Guidewire offers its employees "continuous opportunities to grow," "good compensation" and a "diverse environment."
The Foster City, Calif.-based company also "hits the sweet spot between 'startup culture' and 'big corporate culture,'" according to one reviewer. "There is the small company vibe, wherein you can talk to everyone and get things done. And there is enough room for flexibility in processes for individuals and teams to choose what works best for them, while having the support of the larger organization."
2. Bain & Company
Image credit: Bain & Company
Rating: 4.6 out of 5
Maintaining its second place spot on the list, Bain & Company is praised by employees for its "incredibly supportive culture," "competitive pay "and" unparalleled colleague pool." As if that wasn't enough, the Boston-based management consulting firm also boasts "rewarding" work and "high impact clients."
1. Airbnb
Image credit: AirBnb
Rating: 4.6 out of 5
Newbie Airbnb smoked the competition with its "amazing people, vibrant workplace and unbeatable culture." The San Francisco-based room rental service also earned top marks for its "great leadership," "diverse workforce" and "friendly coworkers."
And then there are the perks, which include meals made in-house, "gorgeous" office space, frequent happy hours and, according to one reviewer, "handmade, healthy energy bars and kombucha."
Source: Glassdoor (via Entrepreneur)
Related Articles